Blog
2023-09-15 09:26:29
Posted in:
Blog
Read more...
0 comments
---
2023-09-11 13:22:17
Skmaqn—Port-la-Joye—Fort Amherst NHSC
Here is the new English-language of a video that highlights aspects of the history of this site on Prince Edward Island (aka Epekwitk and Ile-du-Prince-Édouard). It is 18 minutes long. I make several appearances in it, as do Chief Darlene Bernard, Georges Arsenault and Julie Pelissier Lush.
Posted in:
Blog
Read more...
0 comments
---
2023-09-11 11:31:49
On behalf of KidLit Cove, author Judith Graves recently interviewed me about my latest book, Into the Wind. Our conversation is about 20 minutes long.
Posted in:
Blog
Read more...
0 comments
---
2023-09-11 11:18:07
Sure, it's a wee sign of vanity. Nonetheless, it does make me smile to see how much of the floor my books can cover.
Here's hoping there are more to come in the years ahead!
Posted in:
Blog
Read more...
0 comments
---
2023-08-17 16:26:27
Venant lundi prochain, le 21 août, Nathalie Geddry va me parler sur "La mouvée," son émission de Radio-Canada.
Coming on Monday, August 21, Nathalie Geddry will be interviewing me on her Radio-Canada program, La Mouvée.
Le sujet : mon nouveau livre, "Into the Wind".
We will be talking about "Into the Wind."
L'entrevue commencera probablement vers 17h40.
The most likely time for the interview is around 5:40 pm.
Sur le 21 août, La Mouvée sera diffusée à travers les quatre provinces de l'Atlantique.
On Aug. 21, La Mouvée will be broadcasting in all four Atlantic provinces.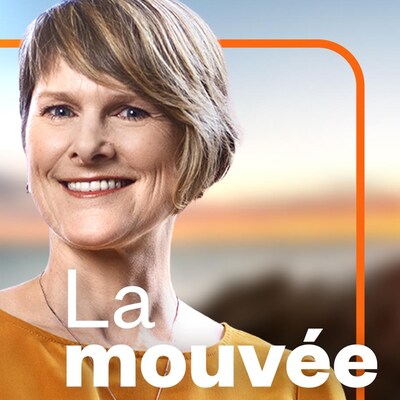 Posted in:
Blog
Read more...
0 comments
---
2023-05-18 18:47:51
I had a bit of a George Bailey moment earlier this week.
Tuesday to be exact. Between 3:30 and 4:00 pm.
It was not long after my latest SCANS class in Truro, NS. I was reflecting on how well those two-hour sessions have gone so far. The two dozen attendees seem very interested and engaged. In fact, quite a few of them have told me so.
And that's where George Bailey comes in. (Played by Jimmy Stewart, he's the central character in the Frank Capra film, "It's a Wonderful Life.")
No, I had not been considering jumping into an icy river on Christmas Eve because my world had fallen apart. It was rather the grateful part, that comes at the end.
That's because I had of course been in the dark before beginning to offer my SCANS talks about "History, Fiction and a little Rock 'n' Roll." Would any of the attendees actually connect with my chosen topics and my way of delivering that content? Or was the world perhaps getting tired of hearing about topics that interest me? And which have been the subject of my writing for half a century.
Happily, it appears that such fatigue has not quite yet arrived. Of course, it's coming; it comes for all of us. But for the moment, my George Bailey moment, it's not here yet.
I have one more class to go. To be sure, I'm hoping for another couple of hours of interest and attention.
One more time, I'll be grateful for that.
Posted in:
Blog
Read more...
0 comments
---