African Heritage Month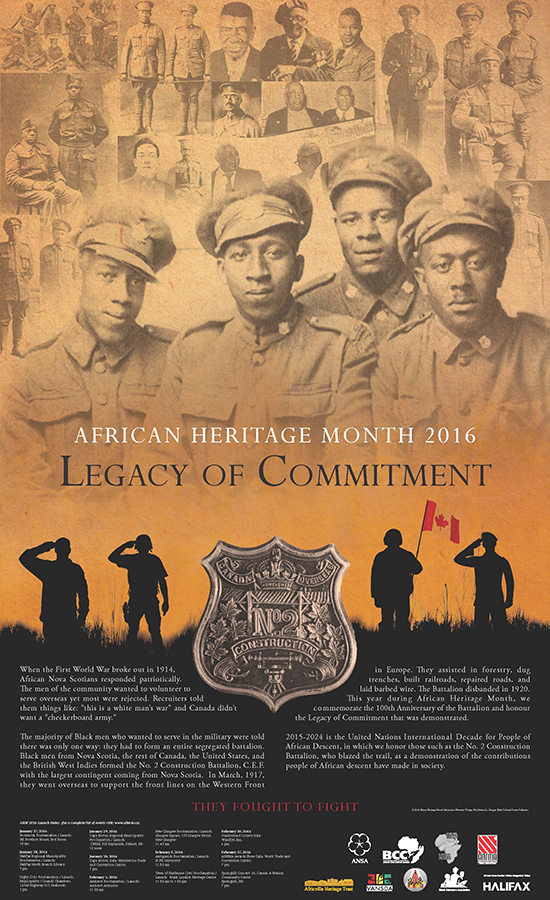 The month of February is filled with events, yet I think it especially important to recall that it is the month set aside across North America to mark African Heritage.
There will be exhibits and talks in many libraries and museums. Whether or not any who read this note are of African descent, I think it important that people of all backgrounds give these events and offerings some attention. All of our histories are inter-twined. Moreover, Africans and people of African descent have an extremely long and important history in Canada and the United States, and their accomplishments and contributions have been many and are all too often overlooked.
Speaking specifically to Nova Scotians, please check out the list of events for African Heritage Month at its web site.
Three specific museums I highly recommend for visits — if not now (because of winter closures or reduced hours) then later on — are the Black Cultural Centre in Dartmouth (which presents the sweeping saga of the entire province across the span of centuries), the Black Loyalist Heritage Centre in Birchtown (which presents the moving story of the search and struggle for freedom by the Black Loyalists), and the Colchester Historeum in Truro. African Heritage is not the focus of the newly-renovated Truro museum but it is acknowledged in multiple ways within the exciting new exhibit space.